Company
---
Burian is a transport and logistic company, providing services in the field of transport and forwarding in domestic and international relations. The company was founded in 1991 and since then, mainly due to the highest quality of services, it has been constantly increasing number of tasks and transport orders. The directions of provided services for international transport include countries of Western, Eastern and Southern Europe, among others: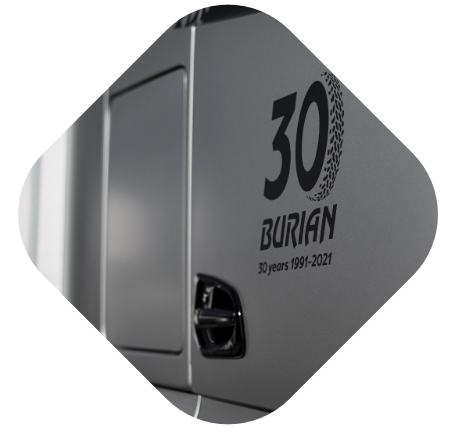 Over 30 years of experience
---
Based on years of experience of our staff shippers with a wide range of discernment in the transportation industry, we are able to provide our customers with the appropriate logistics solutions and efficient service orders while ensuring the high quality of our services.
Our company has its own auto repair shop that deals with the ongoing repairs of cars and trucks.
For many years the company, has been specializing in a professional road transport in the European Union. We make great effort to customize our offer to customer's individual needs, moreover, our transport services always meet the highest European quality standards.